This is Jemma and Carly's story of their father, Paul Jackson.
"We sadly lost our dad Paul Jackson on the 10th May 2022, he had been suffering with Depression for a year and a half, he was talking to an amazing mental health team and on medication for a while  but  decided to take his own life which was a horrible shock to us as we thought he was getting better."
Paul Jackson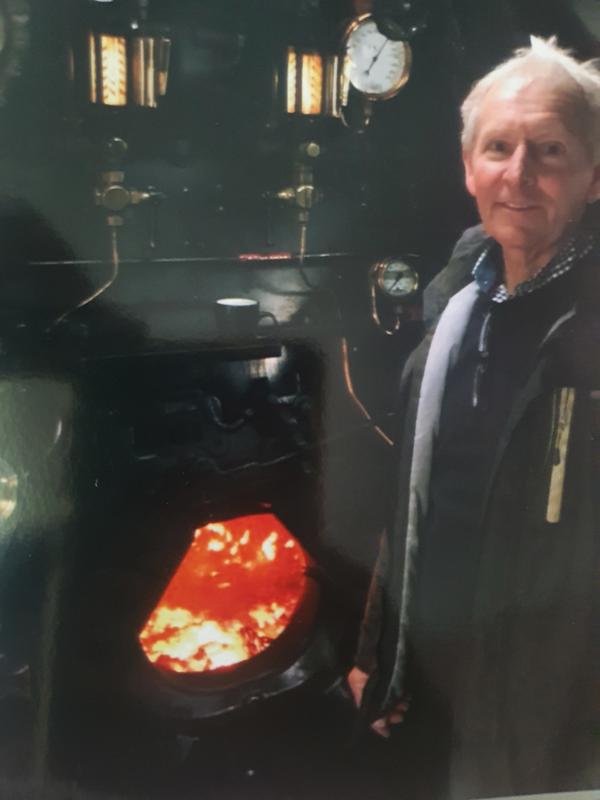 Dad was an amazing man, to his three children and seven grandchildren. He was a loving, caring, happy man who would do anything for anyone. He would never say no to helping no matter how busy he was.
Dad was a very well respected Carpenter within the building trade, he was 73 years old and became a Carpenter after leaving school, he had his own successful business and was always in demand.
Dad's depression that we know of started a year and a half ago, sadly our mum passed away 11 years ago and dad never really got over this, but it was on the 10 year anniversary of mums death we were made aware of dad suffering with depression. For dad he loved working but not all the stresses that came with it, he would never say no to a job, he just wanted to help people. He would use work as a way to cope with his depression, he would work 6 to 7 days a week, 12 hours a day, so that he didn't have to go home and sit in silence as this is when he would start to worry and think.
Dad like a lot of men, did not open up and chat to us or his friends about his life, on the outside he looked like a really happy man. We would always ask how he was doing and his reply would be "yep I'm ok, just busy with work"
Dad loved walking, steam trains and bike riding as a way to relax , we just wish we had helped him to work less and enjoy life more because maybe things would have turned out different, maybe dad would still be here with us today.
As we were planning dad's funeral we knew that we would like donations to be made to a Male Mental Health Charity and we found ManGang.
After having a lovely chat with Andy and listening to all the great help and support they offer men suffering within the local area, the fact that they are going out to building sites to chat to tradesmen about mental health and not to worry about what people think and that it is important to talk, we knew we had picked the right charity for dads sad loss to help.
I just wish we had found ManGang while dad was still here, I really believe it would have helped, he could have gone on the walks, cinema days, bowling nights all things dad loved to do.
Male depression is at an all time high, its time to make a change, men need the support to. So with the donations I hope that ManGang can help men to get mentally strong again and not see suicide as the answer."
The Family has requested that donations are made to a local organisation called the ManGang.
About the ManGang
The ManGang is a network of men who believe that 'it's not weak to speak'.
The ManGang believe that talking helps ease the pressure modern men face in life and want to break down the stigma of talking about our bad days. ManGang's support network offers a chat and a laugh every week to all our members in all of our locations
By offering an outlet to men of all ages and backgrounds, we bring together people to show them they are not alone. We all have bad days, and you will be likely to find someone going through the same as you at one of our meetings. Talking and supporting – ManGang are here to help.
How Your Donation Will Help
We provide immediate support in whatever way that we can. One of the tools we have at our disposal is bespoke counselling services. Through our network of approved therapists, we can react quickly often within a matter of hours from first contact. We continue to provide this service for as long as the man requires it. £30 will fund one session for one man, but the effects of these sessions and the weekly talking groups/activities is priceless and long lasting!
Connection is so important to us and being valued is right up there as well. To create these connections and instil a sense of wellbeing we organise regular events – in the past we have been apple harvesting and pressed our own fresh apple juice, we have been gardening, farming, sheep shearing, walking, talking, and building to name just a few!
With lots planned your donation will mean that our service remains accessible to all men at no cost to them.
This page has been established so that we can capture donations from family and friends who wish to give at this time. You can also register your interest in giving to, or being involved in the ManGang by emailing us at info@mangang.org
You can donate to Mangang by clicking the "Donate" button at the top of the page and following the process.